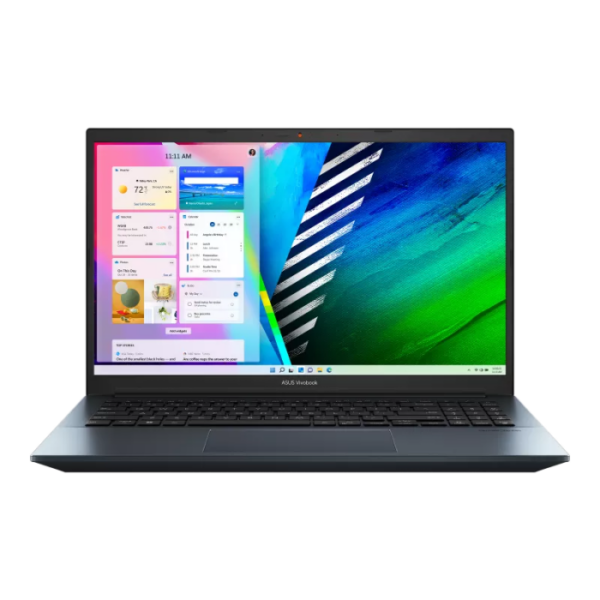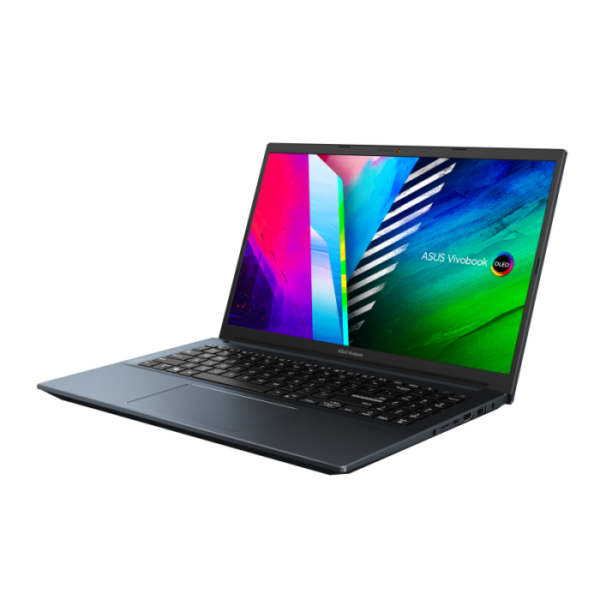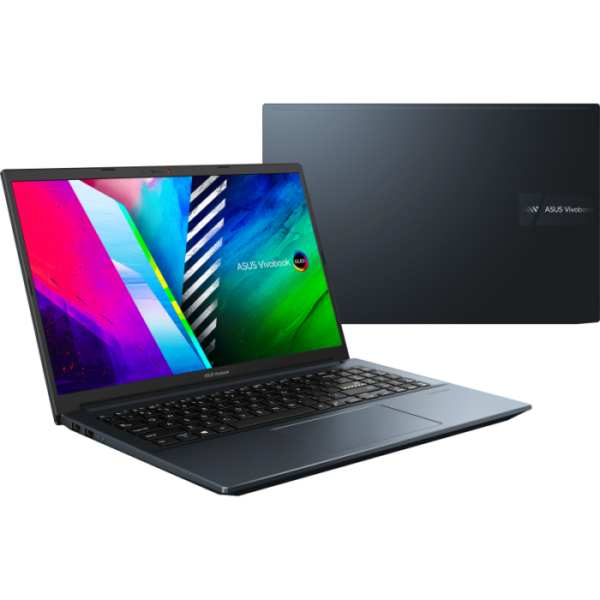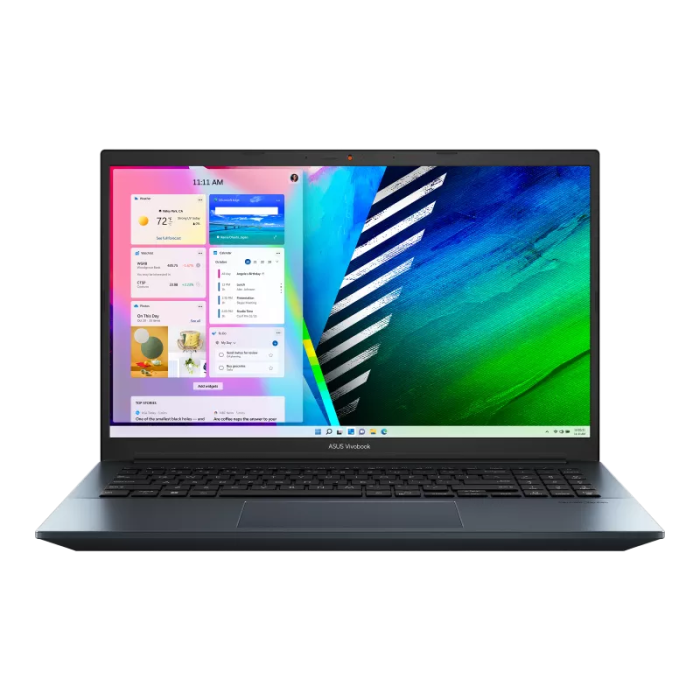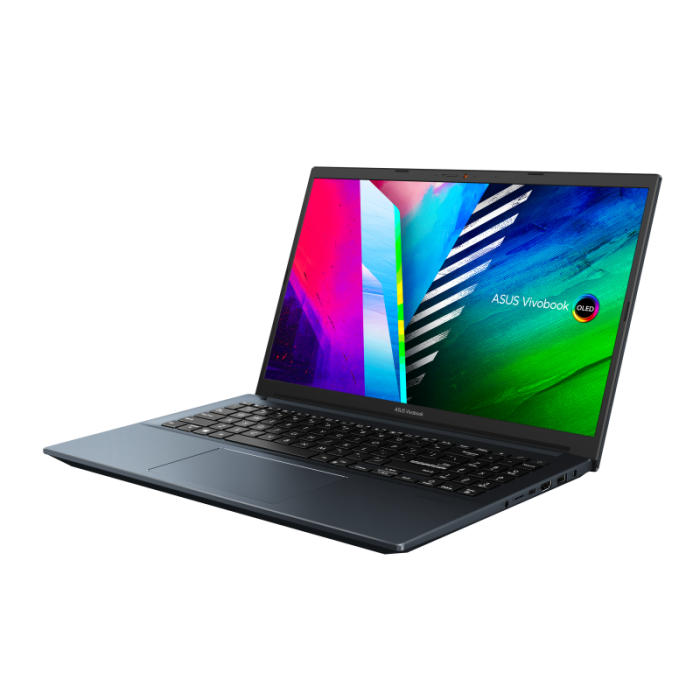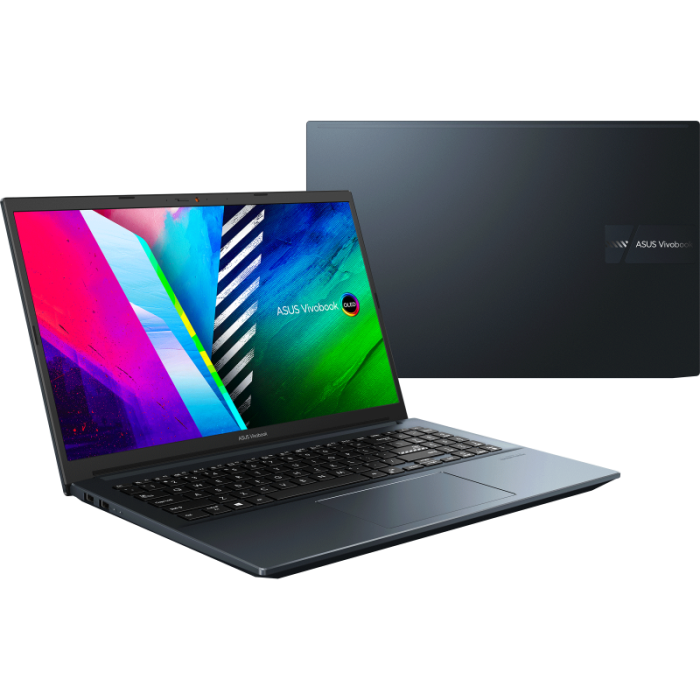 ASUS Vivobook Pro 15 D3500QC-OLED007W-R7 5800H-Ram16G-SSD512G-RTX3050 4G-15.6″ FHD OLED Win11
Request a quote for prices
Processor: AMD Ryzen™ 7 5800H/HS Mobile Processor (8-core/16-thread, 20MB cache, up to 4.4 GHz max boost)
Ram: 16GB
Hard Disk: 512GB SSD
Graphics Card: NVIDIA® GeForce RTX™ 3050 4GB
Compare
Description
ASUS Vivobook Pro 15 D3500QC-OLED007W immerses you in everything you do, be it work or play. Powered by the latest AMD Ryzen™ 7 5800H-Series CPU with NVIDIA GeForce RTX 3050 graphics and dual-fan cooling, and featuring ultra-fast WiFi 6, the ultra-stylish Vivobook Pro 15 OLED is the key to expressing your true potential.
It's time to show the world your new vibrant vision! Vivobook Pro 15 OLED lets you express your true colors, with a stunningly vivid 15-inch NanoEdge FHD OLED1 display and stunning Harman Kardon-certified sound.
ASUS Vivobook Pro 15 D3500QC-OLED007W laptop features
Unleash the potential
The ASUS Vivobook Pro 15 D3500QC-OLED007W Laptop is ready and waiting to take you on a journey of discovery. Whatever you want to do—browse, create, or play—the latest 11th Gen Intel® H-series CPU with NVIDIA® GeForce® RTX™ 3050 graphics, up to 16GB memory,512GB M.2 NVMe™ PCIe® 3.0 SSD gives you all the power you need. You need it to realize your visual creativity. GeForce RTX GPUs deliver enhanced ray tracing and AI capabilities for creators who need next-level performance. Present faster, stream clearer, and edit video better with NVIDIA GPUs in Studio laptops and desktops.
Discover a new view of the world
Expand your vision beyond boundaries and immerse yourself in Vivobook Pro 15's stunning 16:9 OLED display. The FHD OLED1 NanoEdge display is ultra-bright – up to 600 nits – and has an 84% screen-to-body ratio, along with a 100 color gamut % DCI-P3 for extremely vivid colours. It's also PANTONE® validated for professional color accuracy and TÜV Rheinland certified for low blue light emissions. Let Vivobook Pro 15 OLED guide you on your creative journey, with a fresh and new visual experience.
Ultra professional colours
ASUS OLED laptops deliver exceptionally detailed and realistic visuals, with a 100% cinematic-grade DCI-P3 color gamut. This means that colors reproduced on screen are richer and more vibrant: ideal for color-intensive projects, but also enhance any type of content.
ASUS OLED laptops maintain 100% DCI-P3 color gamut at both high and low brightness levels, while in an LCD laptop the color gamut is significantly reduced at lower brightness levels. At 16G gray level brightness, LCD laptops have only 11% of the DCI-P3 color gamut, while ASUS OLED laptops maintain 100% of the DCI-P3 color gamut.
70% reduce blue light for eye care
Blue light is known to cause visual discomfort and disrupt sleep quality. However, due to the nature of the special organic light materials in the OLED screen, ASUS OLED laptops emit 70% less harmful blue light and are also certified by TÜV Rheinland and SGS. Most importantly, unlike traditional blue light filters, spectrum shifting means there is no need to compromise on color accuracy.