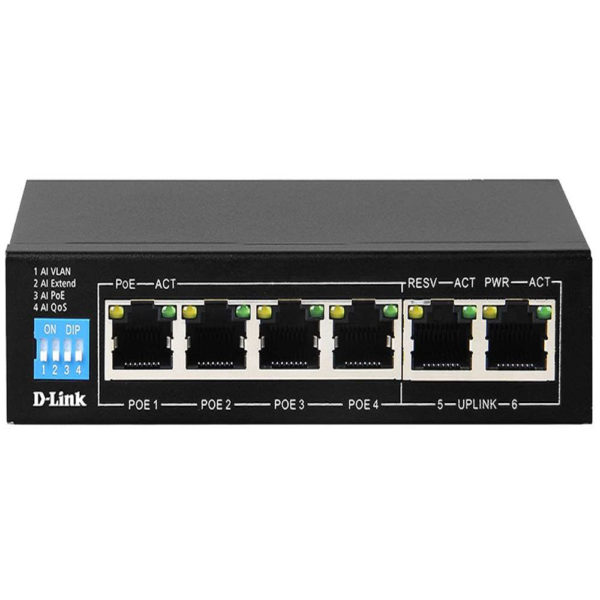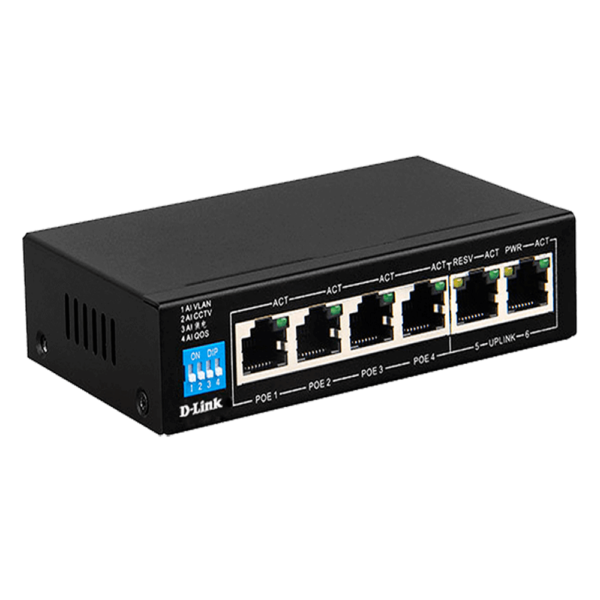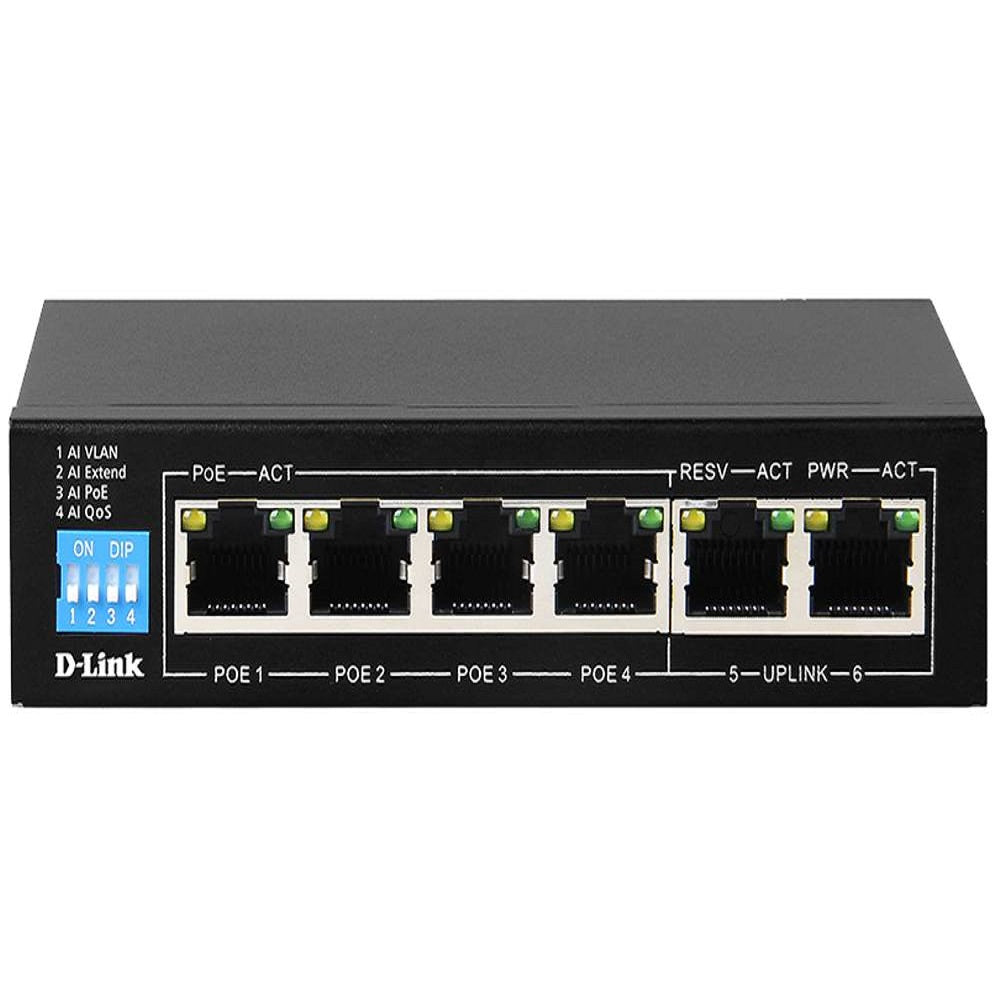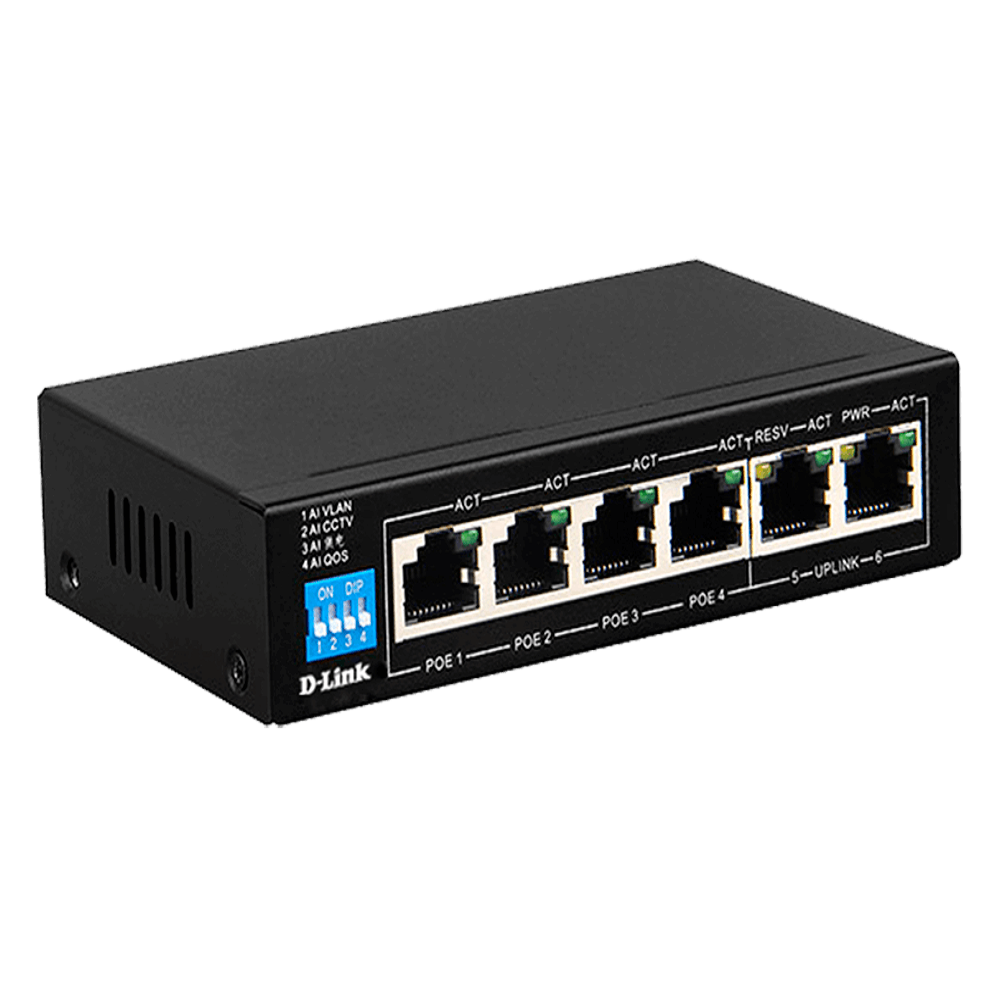 D-LINK-DGS-F1006P-E• 4 10/100/1000 Mbps PoE ports+2PORT UP LINK
Request a quote for prices
• 4 10/100/1000 Mbps PoE ports
• 2 10/100/1000 Mbps uplink ports
• 60W PoE budget
• Supports IEEE 802.3af/at PoE to Power PoE capable network devices
• Supports transmission distance up to 250M
• Lightning protection 6KV
• Smart Features: Extend, VLAN, QoS and PoE
• Plug & Play Installation
Compare
Description
DGS-F1006P-E D-Link 6-Port 10/100/1000 Switch with 4 PoE Ports and 2 Uplink Ports
Highlights:
Power over Ethernet
Support for IEEE 802.3at/af Power over Ethernet (PoE) on ports 1 to 4 allows for powering of PoE-powered devices up to 250M.
PoE Power Budget
A large 60 W PoE power budget and up to 30 W per port for simultaneously powering multiple PoE-compatible devices
Plug-and-play
Plug-and-play installation means the switch can be quickly and easily installed without the need for any additional configuration.
4 x 10 / 100Mbps Fast Ethernet Po + Ports
2 Upper ports 10/100 Mbps
PoE + support – up to 30 watts per port
Support long distance PoE – up to 250 meters
Intelligent Functions Pages: Roller, VAN, QoS, PoE Reset
Built-in lightning protection (6 kW)
Budget Po 60 W
Install plug and play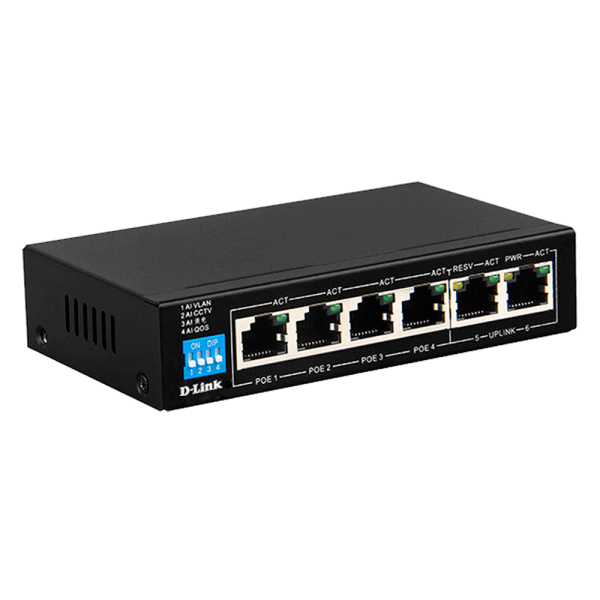 Built for your Needs:
A powerful and cost-effective PoE solution for moving PoE-enabled devices such as IP cameras, video surveillance systems, VoIP, Wi-Fi hotspots, etc.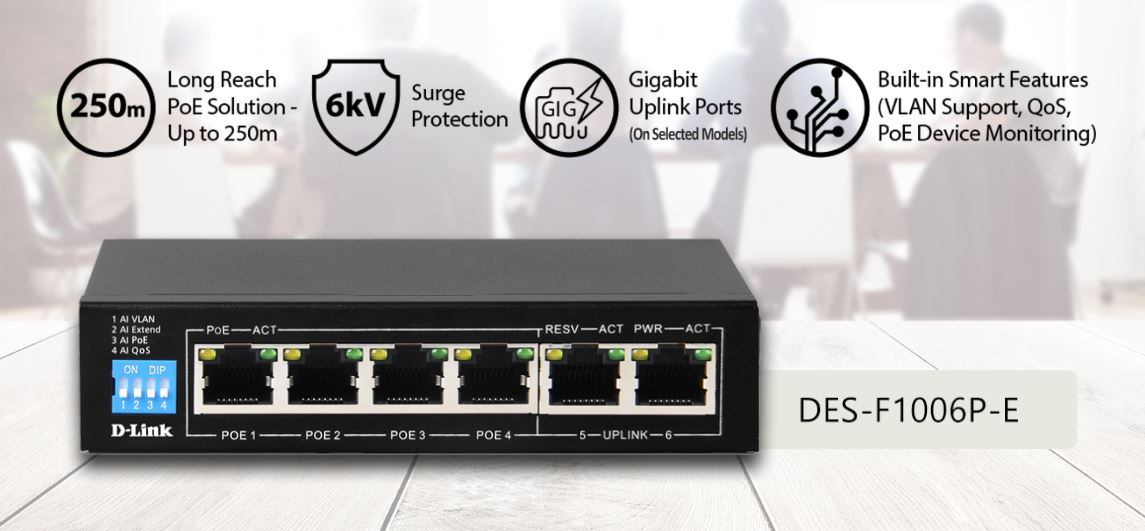 Up to 250m PoE and Data Transmission:
Equipped with PoE expansion technology, the DES-F1010P-E 802.3af / in PoE can provide data transfer through cables up to 250 m.

6KV Surge Protection:
The D-Link DES-F1010P-E switch is equipped with a 6 kV winding protection. This effectively protects the switch from accidental power outages such as lightning strikes or electrical instability. The built-in 6 kV radiation shield greatly reduces the risk of damage to the device due to power outages and successfully reduces the cost of repairing or replacing expensive equipment.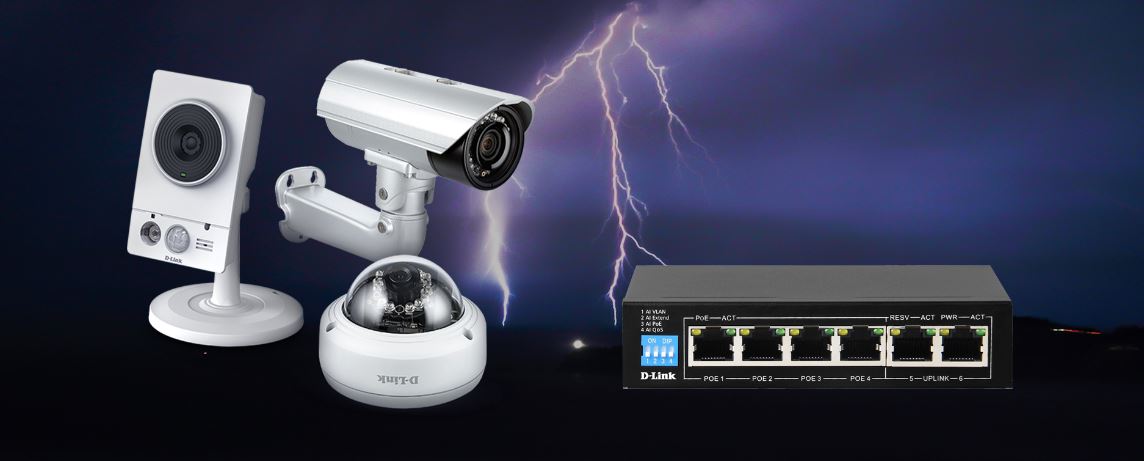 Enhanced with VLAN Function:
With the click of a button, devices can be switched on and off by switching between overhead ports. In addition to improving security, this feature can effectively control network storms and improve network performance.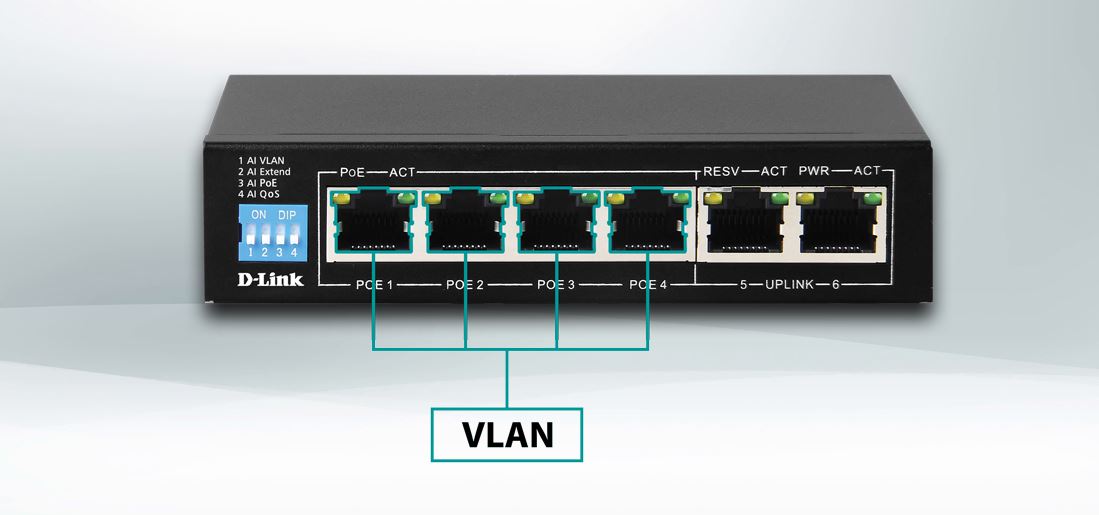 Enhanced with QoS:
DES-1010P-E on / off performance is optimized for QoS (service quality) and critical network services such as IP monitoring, VoIP and IPTV are always a top priority. This feature makes the converter an ideal solution for IP camera / monitoring applications.

Intelligent Detection:
When AI PoE is enabled, the switch can automatically detect unresponsive PoE devices and restart the devices.

Robust solution for all applications: