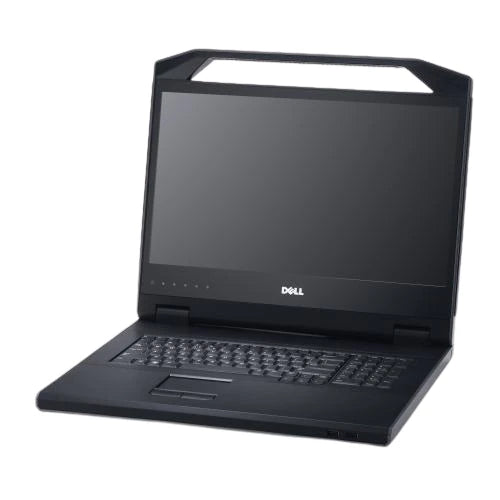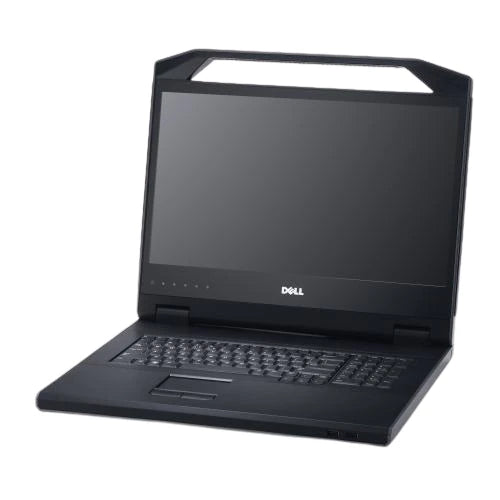 Dell 18.5in LED KMM DKMMLED185-001 – International English Keyboard
Request a quote for prices
Compare
Description
The Dell FPM185 1U Rackmount LED Console offers IT managers the ability to install a single, integrated user KMM console (keyboard, monitor, and mouse) in a 1U (1.75″) form factor. Combining a thin 18.5-inch LED-backlit widescreen with an integrated touchpad mouse & keyboard, the 1U Rackmount LED console can be attached to any Dell KVM console switch to manage the setup, administration, and maintenance of multiple rack-mount servers. The 1U Rackmount LED console provides a system administrator's control station mounted directly into a rack without sacrificing the rack space needed for servers and other peripherals. The KMM's space-saving design enables the KMM to be mounted in the same rack U-space with any currently shipping Dell KVM console switch, making the 1U Rackmount LED Console ideal for deployment in high density racks. The KMM console's compatibility with the ReadyRails™ II interface enables tool-less installation in most (square-holed and unthreaded round-hole) racks and tooled installation in threaded round-hole racks.
The ultra-slim KMM LED console is designed with the latest flat-panel display technology. Its eco-friendly display utilized LED backlighting and has none of the mercury vapor found in traditional LCD consoles that use CCFL (Common Cathode Florescent Lamps) backlighting. The 18.5 inch widescreen display supports both legacy server video modes and widescreen video modes, making it easier to work with multiple windows open at one time. This product uses a D-Sub 15-pin VGA connector and can support 28 VESA modes, VESA DPMS power management and plug-and-play function. Furthermore, the LED-backlit flat-panel display consumes less power than the traditional LCD display.
Easily Deployed- tool-less installation with ReadyRails™ II interface.
Saves Valuable Rack Space- can share its 1U space with any Dell KVM.
Eco-Friendly- LED-backlit console, free of mercury vapor found in typical LCD consoles.
Multiple video modes- 18.5 Inch widescreen display supports both legacy server video modes and widescreen video modes.
SuperSpeed USB- dual USB 3.0 pass-thru ports for faster media access to servers.