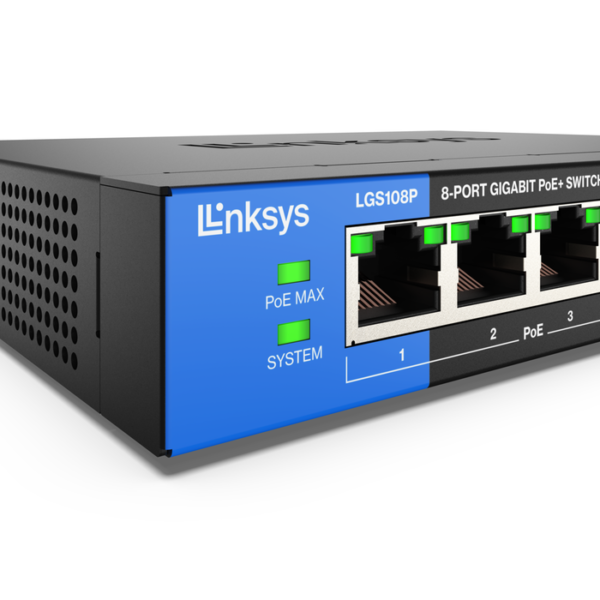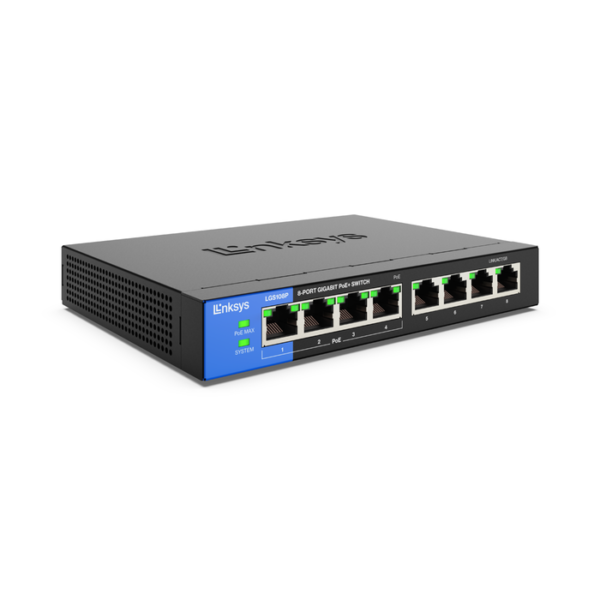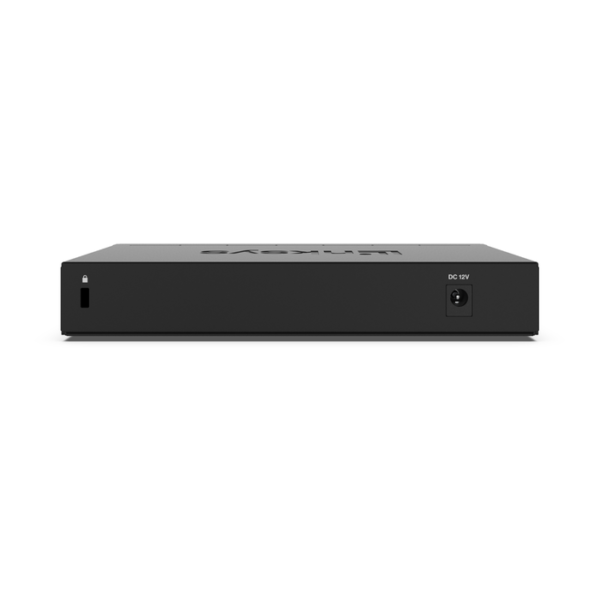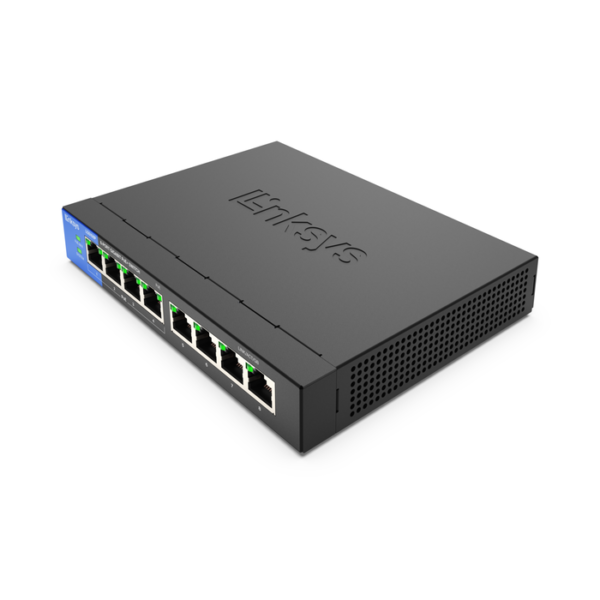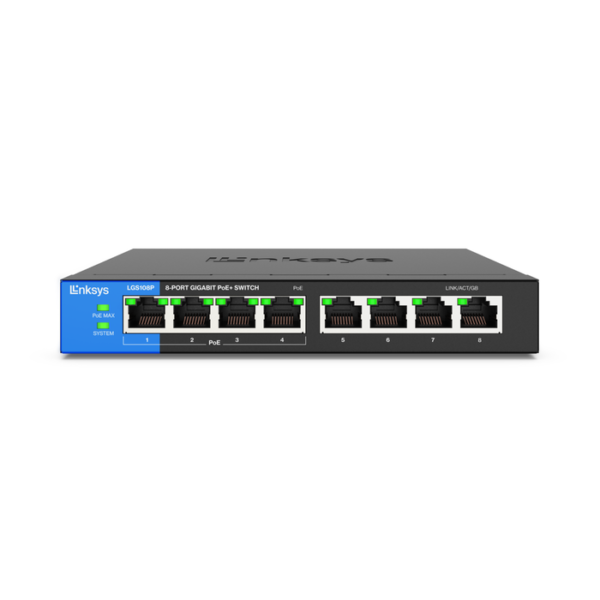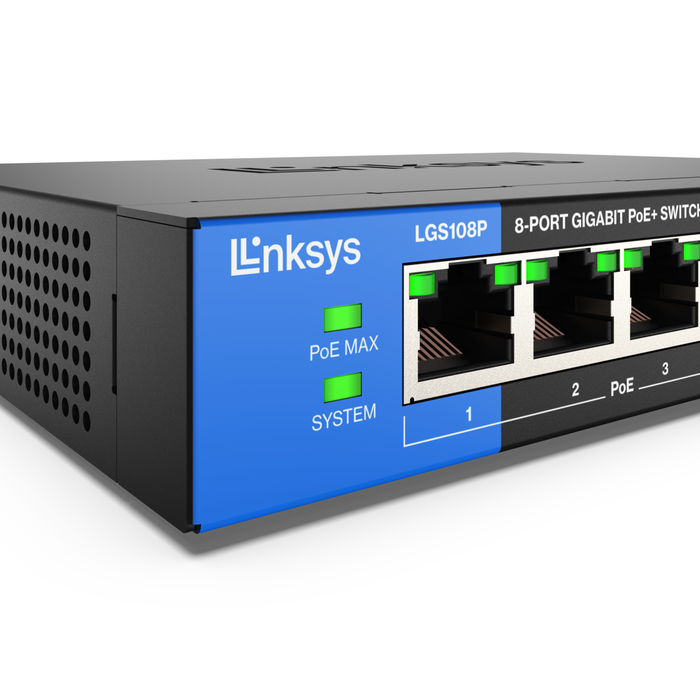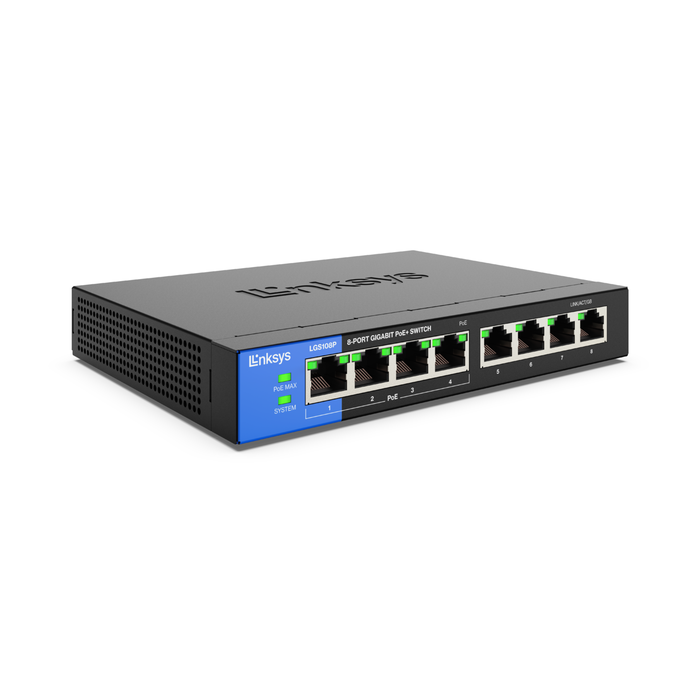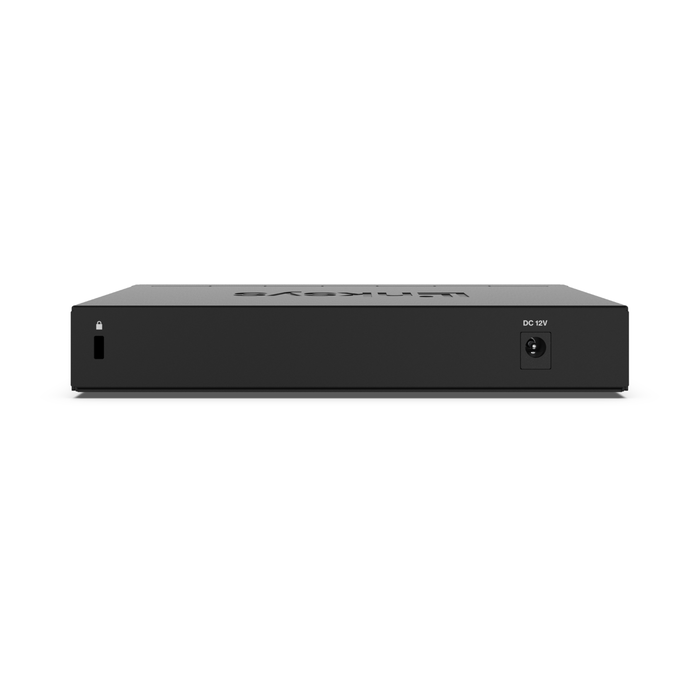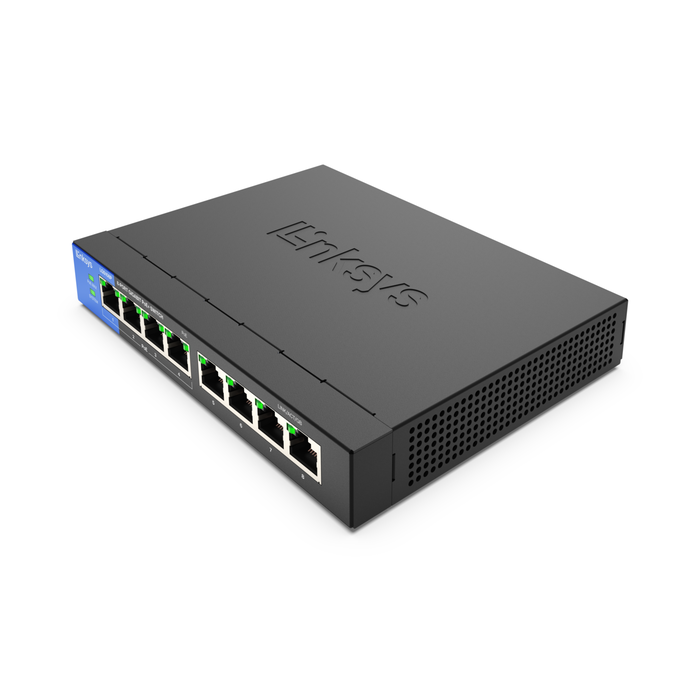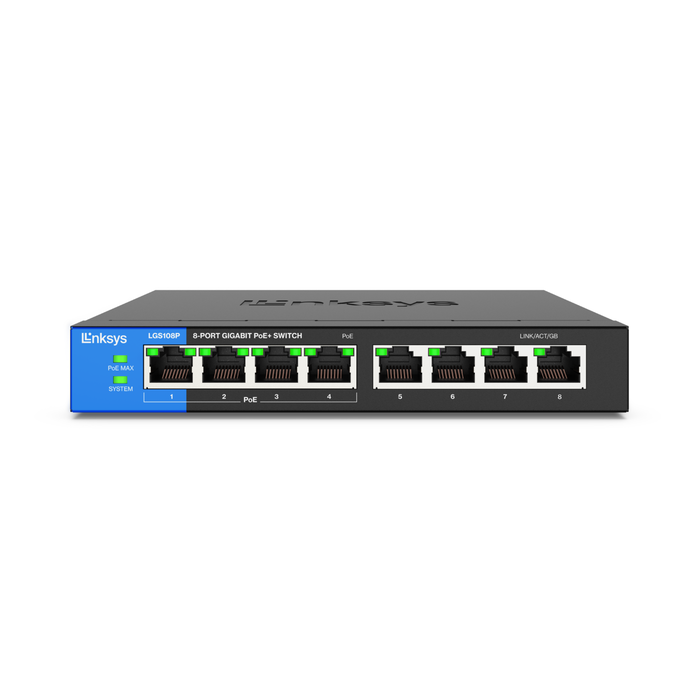 Linksys LGS108P 8-Port Business Desktop Gigabit PoE+ Switch
Request a quote for prices
Compare
Description
Business Switch – 8 Port
8-Port Business Desktop Gigabit PoE+ Switch LGS108P
The 8-Port Gigabit PoE Switch accelerates productivity to Gigabit speeds, with PoE+, QoS and plug-and-play setup for ease of use.
Upgrade the data paths of your local wired network to information superhighways with 8-port desktop Gigabit PoE switches.
Wired connection speed up to 1,000 Mbps
8 Gigabit Ethernet autosensing ports
Power over Ethernet (PoE) support
Easy plug & play connection
QoS
Meets EEE (Energy Efficient Ethernet) 802.3az standard

 

 

 

 

 

LEDs

Link, speed, activity, and PoE indicators

 

Dimensions (LxWxH)

210 x 104 x 25 mm (8.3 x 4.1 x 1.0 in.)

 

 

Minimum System Requirements

Connected devices need Ethernet connectivity and Ethernet cables

 

 

 

Ports

8-port switch with 4 PoE+ ports (first 1–4 ports) and dedicated PoE power budget of 50 W

 

 

 

 

 

 

Performance

0.01488 Mpps for 10M port

0.1488 Mpps for 100M port

1.488 Mpps for 1000M port

Full line rate and forwarding rate of 64B frame at:

 

 

 

Maximum Power Consumption

 

 

 

 

Power Saving

Cable connected detection, sleep mode

 

Network Standards

IEEE 802.3

IEEE 802.3ab

IEEE 802.3af

IEEE 802.3at (PoE+)

IEEE 802.3az

IEEE 802.3u

IEEE 802.3x

 

 

2 Monitors

External

Linksys LGS108P 8-Port Gigabit Ethernet PoE Switch
Power Adapter
Quick Start Guide

Integrated Power-over-Ethernet (POE+)

Installation is simple and inexpensive by eliminating the need for additional power cables and nearby power outlets. Backwards compatible with 802.3af (PoE).

Plug-and-Play Convenience

Instantly extend any network with a quick and easy installation.

Gigabit Performance

Minimize transfer times and stream high-bandwidth files to connected devices without interference.