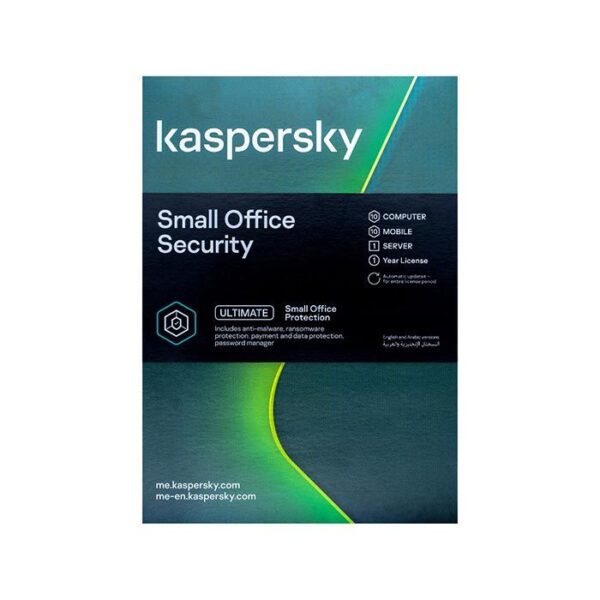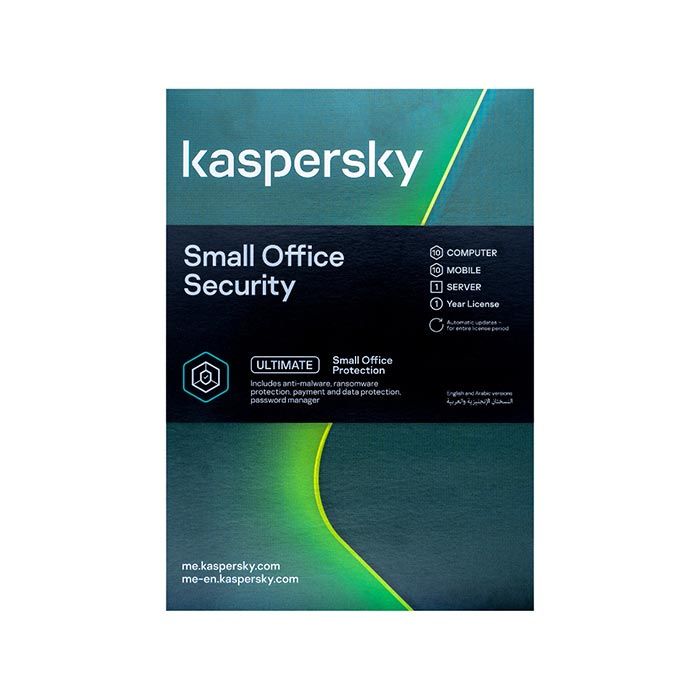 Kaspersky Small Office Security V7 – (One Server+10 Clients+10 Mobiles Free)- Media &License
Request a quote for prices
KASPERSKY SMALL OFFICE SECURITY V5 – TEN PLUS TEN PLUS ONE USER

Good Quality with a high end

KASPERSKY SMALL OFFICE SECURITY V5 – TEN PLUS TEN PLUS ONE USER

Easy to use

Personal Computer type
Compare
Description
Product description
Kaspersky Small Office Security is an IT security solution that's specifically designed for smaller businesses and combines our anti-malware plus special technologies that protect more of the things that matter to you. .. including your money, identity, business reputation and confidential customer information.
Design philosophy,Designed to deliver the ease of use that smaller businesses demand, it can even be managed via the Web – so, if you don't have in-house IT personnel, your external consultant can remotely manage security across all your laptops, desktops, file servers and Android phones & tablets. It's world-class security – without the hassle. .. so you've got more time to focus on your business.
Securing your business, Kaspersky Small Office Security offers a broader range of security technologies than basic small business antivirus products offer, yet has been designed to be easy to set up and run. You also get easy access to technical support.
Protecting your devices,By combining real-time, cloud-assisted technologies, plus powerful anti-malware technologies that run on your devices, Kaspersky Small Office Security defends your business against the very latest malware threats. Our Automatic Exploit Prevention specifically monitors the most frequently targeted applications, including Microsoft Office, Internet Explorer, Adobe Reader, Java and many more.
Preventing online theft, Online financial transactions can give cybercriminals an opportunity to steal money and bank account details. That's why we've developed special security technologies that help keep your money, credit card numbers and bank account information safe.
Preventing loss of information, To secure your own business data – plus the sensitive information you store about your customers – Kaspersky Small Office Security includes powerful protection technologies for PCs and file servers. These technologies make it easy to encrypt data on your PCs and file servers and backup your data so that, if one of your PCs or file servers crashes, you'll still be able to access essential information.
Maintaining productivity,Uncontrolled Internet access can damage employee productivity or result in the downloading of inappropriate content onto your business systems. Kaspersky Small Office Security includes easy-to-use Web Control features for PCs. These controls let you to manage PC web usage for individual employees and block a PC's access to inappropriate or malicious websites.
Protecting your business's ID, Kaspersky Small Office Security includes the easy-to-use Kaspersky Password Manager that securely stores all your passwords and synchronizes them across your PC, Mac, Android phone & tablet, iPhone and iPad. You only need to remember one master password. Kaspersky Password Manager can automatically input the relevant, individual passwords when you access your web or app accounts.
Software Type : Antivirus SoftwareDisc Type : CDPublisher : KasperskySoftware Platform : PC & Laptop
Software Platform : PC & Laptop

Software Type : Antivirus Software

Publisher : Kaspersky

Disc Type : CD
Delivering what your business needs
Kaspersky Small Office Security combines the simplicity of home PC protection with special capabilities to keep your business safe while employees are working. With 'set and forget' security, it protects your Windows and Mac PCs and laptops, as well as your Windows file servers.
Does its job while you do yours
Works effortlessly on any device – PCs, Macs, Windows file servers and Android mobile devices.
Safe Internet and total privacy

Protects your business from malicious attempts to hijack your data or network

Convenient web portal ksos.kaspersky.com

Check your license status anytime, protect new devices just by emailing a link and lock stolen or missing mobile devices remotely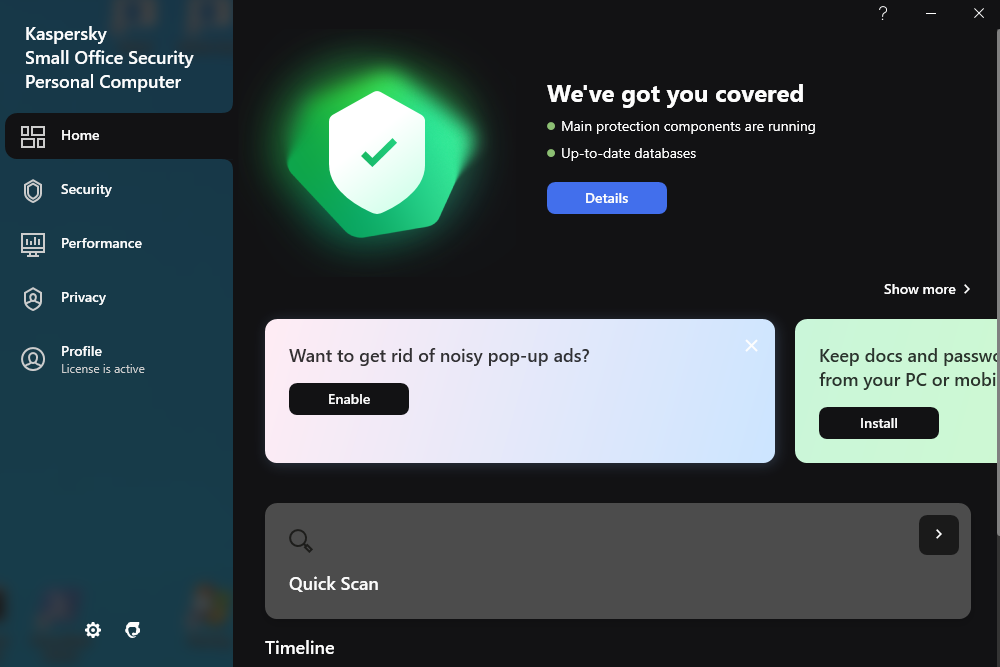 Protection against ransomware and human error
Protects Windows PCs and file servers from ransomware and cryptolockers
System Watcher to watch your back

Detects and blocks malicious activity, and rolls back malicious actions to your PC's normal state

Software updater to fix vulnerable applications

Provides a list of new updates available for your apps, so it's easy to delete unused or outdated system data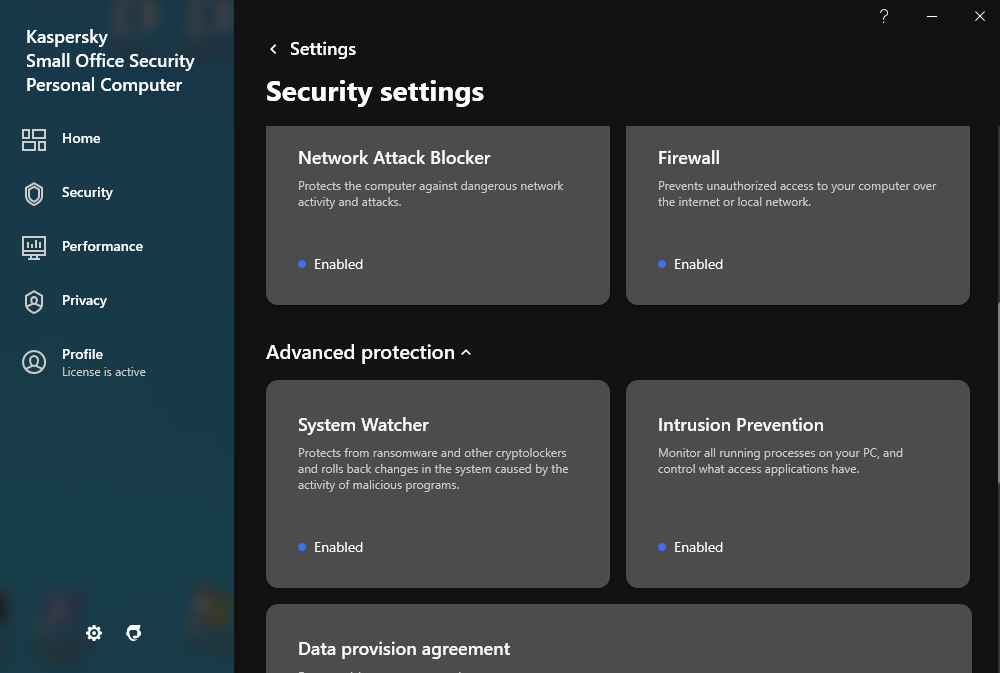 Be online privately, safely – and at speed
Unlimited, fast VPN – choose from over 2000 servers in 95 locations
Secures the data you send and receive

256-bit AES encryption and IP masking ensuring no one can trace your data, devices or geolocation.

Smart controls

Split Tunneling to setup which apps require VPN or not, Kill Switch that prevents data leaks blocking the internet until the VPN is restored.

Wi-Fi network protection

Any devices that you use to connect to your network are automatically covered This automates services for devices & OSs that don't have a VPN installed.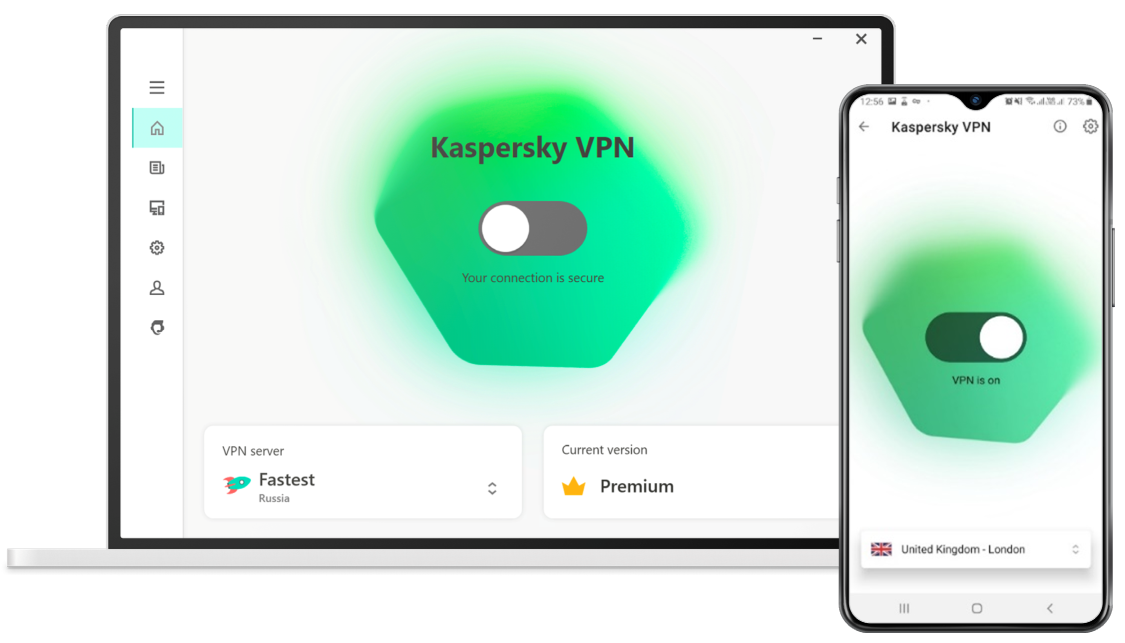 Data protection for all devices and every situation
Keeps critical information for your eyes only
Safe file vaults

Converts your sensitive files into an unreadable form and sets passwords to prevent cybercriminals from accessing your information

Online data backup

Makes online copies of valuable files in case of unexpected loss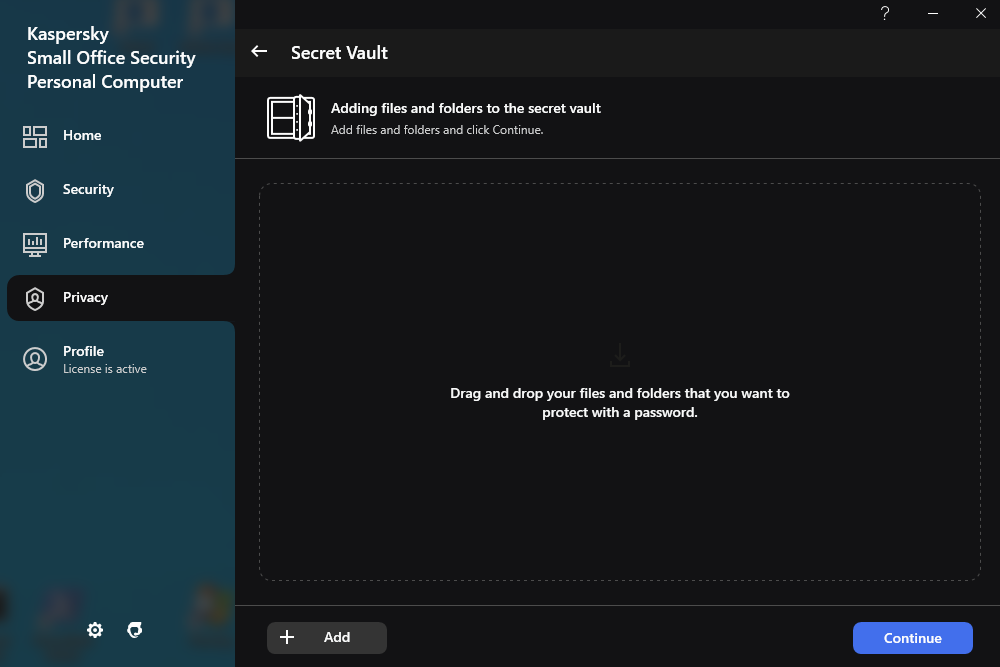 Avoid the traps of online fraud and scams
Prevents account or payment information takeover
Safe Money

Pay bills or taxes online with confidence using the Safe Money secure browser window that shows a green frame when it's safe to fill in your payment details

Password Manager

Secures all your passwords – you only have to remember one